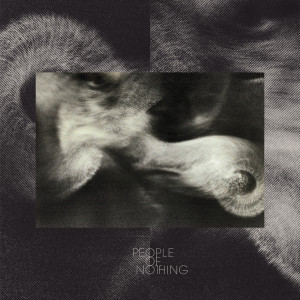 People of Nothing is a modern Coldwave group founded by composer, guitarist and singer, Florian Chombart in 2008. Based out of Dublin, People of Nothing's sound combines the sensibilities of 80's post-punk, industrial beats, soaring synths and shimmering shoegaze guitars. While starkly minimalist, the composition is richly layered, reminiscent of Band of Outsiders, Eyeless in Gaza or The Opposition.
Chombart cites his love of soundtracks, the minimalist work of Classical composer Arvo Pärt and Vangelis' desperate isolation of Blade Runner as sources of inspiration. In 2008 & 2009, he enlisted three musician friends to tour Paris and New York to critical acclaim. In 2010, People of Nothing took a hiatus for several years. Then, in 2013, Florian hit the Anywave studios and created his eponymous self-titled debut album. Released in 2014, this seamless eight track album is melancholic, apocalyptic, dense and brimming with poetic and darkly-tinged lyrics. Truly, each track is a stellar piece on its own, it's hard to pick a standout as they are all equally powerful. Florian has reformed his touring band and in June 2014 will be touring in Paris, Rennes and Brussels in support of the new album.
Strawberry Tongue Radio is pleased to be featuring the track Haircut the Grass and Unforgettable.
You can purchase People of Nothing's album via mail-order on Anywave Records website.
Follow People of Nothing on Facebook or Soundcloud.