Friday Night Five – March 3, 2017
Sliding into home base just in the nick of time, I bring you this week's Friday Night Five. After one technological mishap after another, I bring you another spectacular lineup of both emerging and classic artists from around the world. As of 2 o'clock this afternoon, I wasn't exactly sure how this show was going to work, but, I am delighted with the results. From dream-rock to trip hop, new wave to art rock, this week's lineup is sensuous and downright delectable.
Overland Inn is a French trip hop/ electro synth duo now based in Prague comprised of Chloe and Etienne. Having moved around Europe and releasing several albums, their latest, "Between a Dog a Wolf"  was released in 2016. Their sound is shimmering, with luscious vocal harmonies, washing synths and electronic drums. With influences ranging from Portishead, The Cardigans, and Sigur Ros their sound is quite simply magical. Tracks featured tonight inlclude "Crepescule," "September Rain," and "The Horde."
---
PRIYYAA is a New Jersey based Nepalese-American who is exploring her bilingualism and multi-cultural identity through her music. Her vocals are velvety and sublime, reminiscent of Julee Cruise. Her unusual instrumentation and sultry musical style is blended with a very subtle trip hop. Overall, her sound has the beguiling charm of the 60's lounge era songstress Yma Sumac. It's quirky, it's sexy and it's totally chill. We are excited to hear future releases. Tonight we are featuring her first released track, "Golden Child."
---
Dominic Carlton Jones is a musician who has been playing with various projects over the years, but never released his own work, until this past year. Playing around the Manchester scene for many years, his music sounds somewhere between a blend of Vinnie Reilly of Durutti Column and Nick Drake. It's melancholic, melodic and expansive. German Shephard Records, a digital label that releases cutting edge and historical archive music from around Manchester, recently released Dominic's self-titled four track EP. Tracks featured tonight include "Memories," "Monasteries," and "Spring."
Myspace
German Shephard Records
---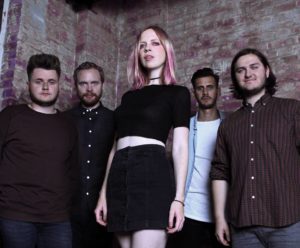 Heavy Heart is a five piece dream rock band from London. Their sound is atmospheric, melodic and enveloping. In 2016, the band released a new song each month and this month, they are assembling the collection of tracks on a limited edition red vinyl LP called "Keepsake." It will be released on March 31st and the single we are featuring tonight is from that release and is called High Dive.
---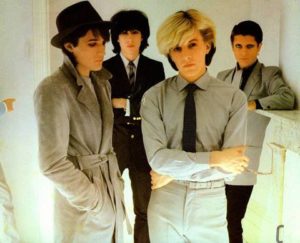 Japan is one of those bands from the early 80's that I am shocked did not have the more recognition. Fronted by the singer/songwriter David Sylvian, who was accompanied by Steve Jansen, Richard Barbeiri, Rob Dean and Mick Karn. Forming in '77, the groups roots began in glam rock, eventually morphing into an arty new wave style before their demise in 1982. Japan's unique sound focused around Karn's distinctive fretless guitar work, and Sylvian's uncompromising, crooning vocals. My late partner was once asked by Warner Brothers to rate his favorite vocalists on a pre-determind list. His response? Where's David Sylvian. That's how great Sylvian's voice is. Tonight I am featuring two of my favorite Japan tracks "Ghosts" and "Quiet Life" and one David Sylvian track "Red Guitar."
---
That's it for this week's edition of the Friday Night Five.
Friday Night Five showcases five artists that we have added to the playlist this week. It airs each week on Friday evenings 19:00 EST and again on Saturday and Sunday at 1:00 & 19:00 EST.
Visit our featured artist's websites for more information about their latest work and to purchase their tracks.
Strawberry Tongue Radio broadcasts 24/7, 365 days a year. Our unique playlist features modern and classic post-punk, new wave, indie, electronic and experimental artists.