Friday Night Five – February 3, 2017
This week's edition of Friday Night Five has an electronic, experimental and overall melancholic feel. With artists whose work transcends the genres of dance, EBM, ethereal and experimental, this week's lineup feels like a soundtrack for life, filled with all its sorrow and joy.
---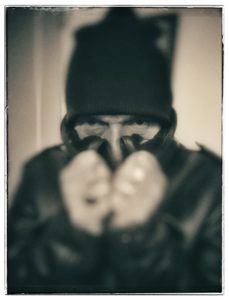 Black Needle Noise is the project of legendary producer John Fryer, one of the most innovative sonic architects on the music scene. One of only two constant members of This Mortal Coil (along with Ivo Watts-Russell) he has provided keyboards, strings and synthesizer sequencing for the band, and its offshoot, The Hope Blister. As a producer, he has worked with legendary artists on the 4AD, Mute, Rough Trade and Beggars Banquet labels,  such as Depeche Mode, The Wolfgang Press, Cocteau Twins, Yaz (Yazoo), Nine Inch Nails, Clan of Xymox, Nitzer Ebb, Love and Rockets, Xmal Deutschland, Fields of the Nephilim, De/Vision and Stabbing Westward, Swans, HIM, Cradle of Filth, Jesus Jones, Swallow, M|A|R|R|S (A.R.Kane & Colourbox), and many others. More recent projects involve Dead Leaf Echo and The Foreign Resort. His latest  project Black Needle Noise features vocalists Mimi Page, Jarboe (Swans), Canadian-born songwriter/ guitarist Jennie Vee (Hole), Omniflux (Puscifer), Kendra Frost (Kite Base), Andrea Kerr (Colt), Elena Alice Fossi (Kirlian Camera), Zialand and many others. This material is dark, sparkly, ethereal and otherwordly. It's the type of music you never want to take out of your playlist.  Tracks featured tonight include "Teeth to Grey" with Omniflux, "Swimming Through Dreams" with Mimi Page,  and "Human" with Jarboe.
---
Daniel Triana is a dark, ambient electronic artist that was a founding member of the 90's darkwave band "Bellas Artes." After several releases, the band slowly dissolved and Daniel continued to create music under his own name. His music had been released on German label called IRRE-Tapes (Kindsbach) and the French series: Tears Compilations. Having created both conventional and experimental tracks, Daniel has also developed soundtracks for computer and stop-motion animations and various sound effects. Tracks featured tonight come from a spectrum of his work starting with "Blue Angels" from 1996, "Rebirth" from 2010 and his 2016 single release "The Tourist."
---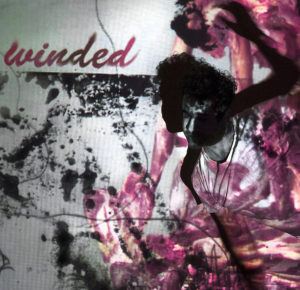 Winded is a project that formed out of a personal vision after years of playing in bands with members of Modest Mouse, Azure Ray, Joan of Arc and Ga'an. Taking inspiration from skateboarding, the paranormal, and the moon in the afternoon; Winded uses a found instrument approach to constructing a muscular, industrial electronic body music that seems to make a psychic connection between the circuit board and the sharp air of the changing seasons. Tracks featured tonight include "Loosh," "Dress Stress," and "Blue Kachina."
---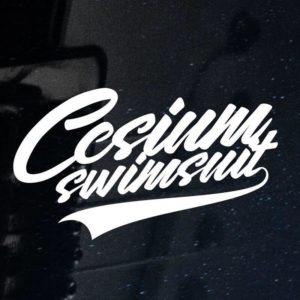 Cesium Swimsuit is the solo project of Jeff Haight, a northern Michigan multi-instrumentalist who blends layers of post rock guitars, synths, beats and live violin to create introspective and atmospheric grooves. His music is expansive, expressionistic and filled with lovely layers of sound. Somewhere between shoegaze and electronic his work is best described as electrogaze. Exhilarating as it is meditative, this is music that keeps your mind lucid and your body grooving. Tracks featured tonight include "Cosmic Balance," "White Dwarf," and "Robot Heart."
---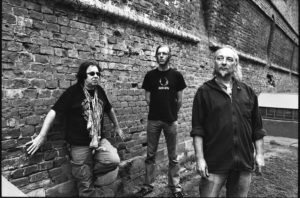 The Legendary Pink Dots are my classic pick of the week. They have been creating ambient, experimental, electronic, indie folk, garage psych for over 30 years. With an extensive back catalog, it's almost impossible to completely describe their scope of music or their influence on artists over the years. Forming in 1980, their name was derived from pink dots of nail varnish on the piano in their squat, where founding members Edward and April lived. The band has as its focal point vocalist Edward Ka-Spel, who is, along with Phil "The Silverman" Knight, one of the original remaining members of the band. In the mid eighties the band resettled in the Netherlands, where they still reside today. Apart from Edward and Phil, the line-up has gone through many changes. Releasing over 40 albums since their incarnation, they have collaborated and inspired multitudes of artists including Nurse With Wound,The Dresden Dolls, Jarboe, HNAS, Jim O'Rourke, Skinny Puppy's cEvin Key, forming The Tear Garden. Tracks featured tonight include "I Love You In Your Tragic Beauty," "The Ocean Cried Blue Murder," and my very favorite "Sterre."
---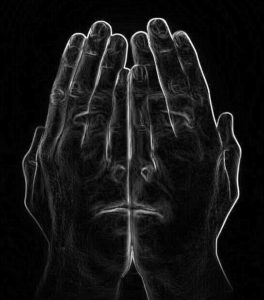 My bonus track tonight is the dark spoken word track from British artist Equinox. Partnering with Dementio13, who is renowned for his ambient, drum n bass and Krautrock-influenced work, this single is dark, stunning and melancholic. Possessing the feel of the work of artists such as Neu!, Anne Clark, Delia Derbyshire, Coil, John Cooper-Clarke and Throbbing Gristle. This lusciously dark track, "Goodbye," is about true love, Equinox explains.  "[Love] that you feel will never fade. One that will last for all time. Your lover is your best friend and will never leave your side. Then, the dark side appears – all alone after the split. All is lost. Life descends into darkness. All is lost."
---
That's it for this week's edition of the Friday Night Five.
Friday Night Five showcases five artists that we have added to the playlist this week. It airs each week on Friday evenings 19:00 EST and again on Saturday and Sunday at 1:00 & 19:00 EST.
Visit our featured artist's websites for more information about their latest work and to purchase their tracks.
Strawberry Tongue Radio broadcasts 24/7, 365 days a year. Our unique playlist features modern and classic post-punk, new wave, indie, electronic and experimental artists.