Friday Night Five – August 12, 2016
This week's Friday Night Five is intended to be a total chill out. It's been a stressful couple of weeks for me with a lot of travel, regrouping, and recovering. These are some bands that have added a certain introspective, meditative and completely relaxing vibe to my playlist. Somedays I feel like I have the best job in the world.
---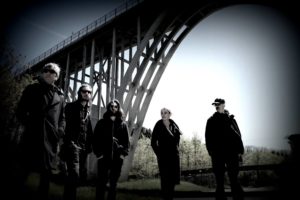 Ophiuco is a tripwave group from Italy that is here to simply blow your mind. Starting with drum and base, they literally dissect sound by pairing down base elements to create a refined, and gently measured sound that is atmospheric and sublime. Vocals paired over the tracks are hushed, unhurried and and deliberate. Tracks featured tonight include "Scrowls of Intentions" "Pneumatic Psycho Bodhidharma," and "Figurato."
---
Onemanstanding is the project of literally one man, Brian Kutzor from Wilkes Barre, PA. He is an electronic artist that blurs the boundaries between experimental and epic soundtracks. What starts out feeling like an esoteric composition paves the way for rolling, monumental sounds that seem appropriate for psychological thrillers and alien soundscapes. The overall sound feels like the background noise of a dystopian terrain.  Tracks featured tonight include "Obfuscate," "Detriment," and "Soul Sepsis." His EP Sketchbook of the Scars is available on Bandcamp.
---
Tapes and Tubes is a project of Austin Potter. I first introduced Austin to the Strawberry Tongue playlist a few months ago with a single track he released. A singer-songwriter who plays a lo-fi blend of folk and spoken word, his uncomplicated guitar, paired with openhearted lyrics is both heartrending and inspiring. Like a modern day Tom Waits, his work is truly introspective with a style of songwriting and vocal styling that puts him squarely in a unique class of musician that transcends trends. He just released a live album of his material called Live Slumbers on Bandcamp. Tracks featured tonight include "How I Wish," "Man in the Window," and "As Long As I Have You."
---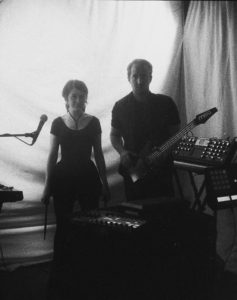 Chelsey and the Noise is a Bay Area duo that melds massive analog synths, glitchy, triphop-inspired beats, and dissonant vocals to create a gloomy electropop. Inspired by dream pop, ethreal, electrogaze, experimental, and gothic, their sound is trippy, haunting,  and mesmerizing. Members Chelsey Hice and Brent Watters create a dark, trancey sound that is as unsettling as it is infectious. You could call it Darkwave, Gloomhop or Gothwave, but any way you choose to describe it, it's unique, breathtaking and utterly contagious. Their latest EP, Losing Landscapes was released in July on Bandcamp and has quickly become part of my shortlist of favorites for 2016. Tracks featured tonight include "Cavern," "Edge of Infinity," and "Graveyard."
---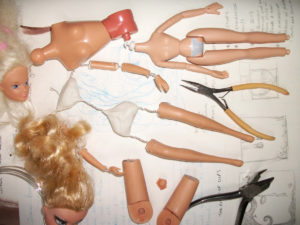 Nadicomo is a duo from Los Angeles that plays a mesmerizing blend of experimental, ambient, dreampop and darkwave. Luscious, expansive and totally chill, these songs are magical, sparkling with glittery, dark, effects, breathy vocals, neoclassical arrangements and endless possibilities. This is the kind of music that makes you feel a deep connection with your soul. Members Nadi and Coffins just released their first album on Bandcamp in July called Sugar Ashes. Tracks featured tonight include "AnitX," "The Calling" and "The Traveler's Code."
---
My bonus track tonight is from my sexy, croonwave impressarios in San Francisco by the name of Introflirt. Comprised of crooner Ben Benjamin and sound sculptress Denalda Donoros aka Vafa, this formidable duo is creating a modern form of synthpop that is both commanding and sexy as hell. Their new album, Temporary Heaven is finally out today and I am featuring one of my favorite new tracks, "Orange Light," in tonight's playlist.
---
That's it for this week's edition of the Friday Night Five. Be sure to tune in to Strawberry Tongue Radio at 19:00, 21:00 and 23:00 EDT to hear selected tracks from each of these bands and be sure to visit their websites for more information about their latest work and to purchase their tracks. Also, be sure to listen to Strawberry Tongue Radio to hear our unique playlist featuring current and classic artists playing post punk, new wave, indie, electronic and experimental music.