Friday Night Five – August 5, 2016
This week's lineup is a testament to the summer heat. You know what works for me when it's blistering hot outside? Totally kickass synthpop and new wave – it screams summer to me, and the artists below are guaranteed to heat up your summer playlist. This evening's lineup includes a bevy of emerging artists and one established artist that has evolved, yet again, on their latest release.
---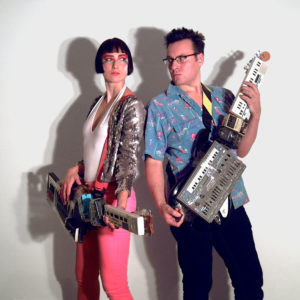 Battery Operated Orchestra, also known as BOO, is husband-and-wife DIY electronic duo of Brigitte from Hobart and Chris from Glasgow. In their own words, they are "proud purveyors of irony-free unpolished-on-purpose handmade synthpop." Their sound is quirky, glitchy and infectious. With the early 80's New Wave sensibilities of Missing Persons, they brandish analogue synth sounds paired with disconnected, idiosyncratic vocals and reckless abandon and arrive at a product that is both familiar and yet strikingly modern. Sorry, not sorry, if you just found your new earworm. Tracks featured tonight include "Fluoro Sushi," "Boa" and their new single, "Diamond Feelings."
---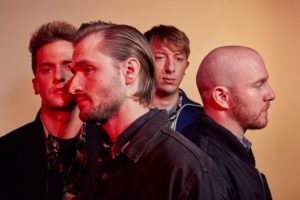 Wild Beasts is a band that I have adored for many years. With each release having its own identity, their sound is hard to classify raging from quirky ballads to art rock anthems. Their fifth album, Boy King, was released today and takes Wild Beasts into a new direction yet again. Sleezy guitar riffs and New Wave inspired-synth  are ingrained with heavy funk themes, sounding quite unlike anything they have previously done. The hallmark vocals of Hayden Thorpe are still intact, but, everything else, makes this release feel like Wild Beasts 5.0. Never straying from their favorite topics of shagging, past memories, and more nihilistic themes of death and violence, their music is just as tantalizing as ever. Tracks featured this evening include old favorites, "Devil's Crayon," "Wanderlust" and a new single from the latest release "Celestial Creatures."
---
Neurotic Wreck is a project from Dan Shea. Enlisting a group of musicians, his album runs the gamut of synthpop, postpunk, pyschedelia, and pop. His sound is reminiscent at time of Sisters of Mercy, Gary Numan at others of Durutti Column. His unique blend of styles creates a an album that has overtones of German synthpop, post punk dissonance,  and psychedelic overtones of Echo and the Bunnymen. Tracks featured tonight include; "The Rain," "Speak in My Voice" and "The Wake Up Call."
---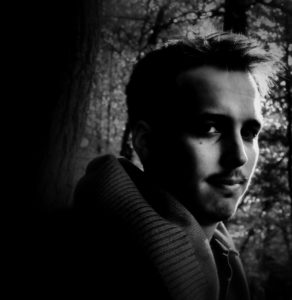 Fragile Tom is a synthpop duo from Germany whose inspiration comes from electronic music of the late 70's and early 80's. Citing Alphaville, Tears for Fears, OMD and Yazoo, their sound is uplifting, introspective and simply divine. With a sleek and polished sound, each song is deceptively masked with a smile while somber lyrical themes that include rejection, sadness, desperation and deception rest atop warm, sparkling synths. Tracks featured tonight include "Elbows, "Removed from Fiction," and "Hollow Eyes."
---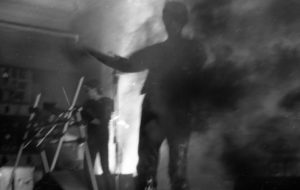 Flash Zero is an Spanish group whose influences of Front 242 and Suicide inspire their robotic, dancey, synthpunk sound. Their album, Conspiracy, was originally released in 1989 and has been recently reissued by Mecanica Records. After their debut album, "1988,"  released in 1988 under the name Flash Cero, the band went through some metamorphisis with their name, band lineup, language and overall sound moving from Techno-Pop to Electronic Body Music. Tracks featured tonight include the title track "Conspiracy," "Iconoclastic," and "Language Eyes."
---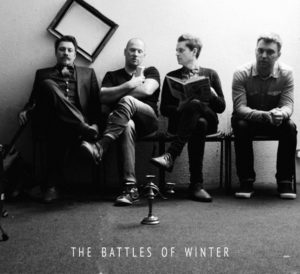 My bonus track tonight is from The Battles of Winter, a postpunk group that describes their sound as both mournful and uplifting.  Rich, dramatic and darkly twisted layers make for huge sonic walls and atmospheric sounds. Their new single "Wrong Port" is out today and you can check it out on their Bandcamp page.
---
That's it for this week's edition of the Friday Night Five. Be sure to tune in to Strawberry Tongue Radio at 19:00, 21:00 and 23:00 EDT to hear selected tracks from each of these bands and be sure to visit their websites for more information about their latest work and to purchase their tracks. Also, be sure to listen to Strawberry Tongue Radio to hear our unique playlist featuring current and classic artists playing post punk, new wave, indie, electronic and experimental music.