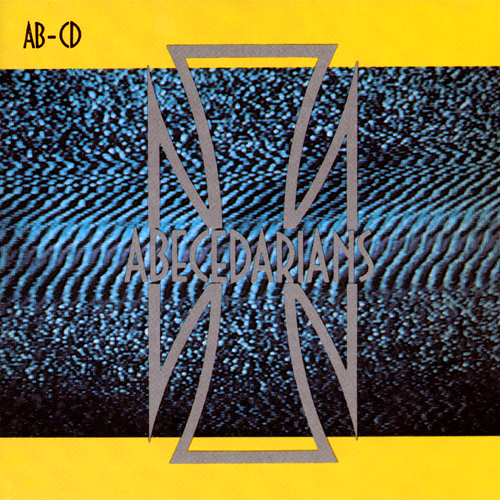 I won't lie. I am a person who will buy a book (or an album in this case) by its cover. Back in the late 80's and early 90's I used to wander around the local record stores, digging in bins for hours. A girl has got to have some hobbies, right? Call it dumb luck, but, this was one of those judging a book by its cover moments that paid off, in spades. My absolutely fantastic find was a band called  Abecedarians.
Forming in 1983 in Los Angeles, the post-punk trio recorded on on Factory Records and consisted of Chris Manecke (guitar, vocals, keyboards), Kevin Dolan (drums) and John Blake (bass). Their sound relied on synth-driven songs that were heavily reverbed. Chris Manecke's vocals are unassuming, the guitars angular and the percussion had an enormity that made them sound much larger than a trio. Their song, "Smiling Monarchs" was mixed by Bernard Summer of New Order and released as a 12″ in 1985. The obvious Summer thumbprint was the heavy use of synthesizer.
The group released two LP's, Eureka and Resin, in 1986 and 1987 respectively and in 1988, they released AB-CD, which was CD version of Eureka & Resin, minus a handful of tracks but, included Smiling Monarchs. Their final release was a 2×10″ LP release in 1990, which included early recordings from 1983 – 1985. In 2012, Eureka finally saw release on a double LP with a bonus CD. Find out more about this release over at the Rave and Roll blog.
Strawberry Tongue Radio is pleased to be featuring the tracks Ghosts, Soil from The Other Side of the Fence and Smiling Monarchs from the 1985 12″ release.
Find out more about Abecedarians at Wikipedia.
Pick up Abecedarians at iTunes.