Friday Night Five – April 14, 2017
Sunshine, sand, and freckles. That's where my brain has been this whole week. I am making an escape to Florida next week and focus has been quite a luxury this week. Even though I am blind with vacation anticipation, I created a great playlist this week with five main artists and four bonus tracks!
Winchester is a Toronto based duo that formed in 2010. Members Lauren Austin and Montgomery de Luna had played together for a number of years, releasing their debut EP "A Million Years Under the Sun" a couple of years ago. They are gearing up for their sophomore release "If Time is Not Linear Why Can't I Forget the Past?" and have given us the opportunity to get a glimpse of their new offerings with three unique single releases. Their sound combines synthpop, cinema and calculated chaos. All three tracks tonight come from their upcoming release.
---

Third System is an electronic music project that combines sparkling synths, somber lyrics, rich vocals, and compelling beats. The project of multi-instrumentalist Gabriele Tam, who has spent time honing his craft as a musician as well as a mixing engineer, his sound is both dance-able and dour. Inspired by vintage synths of the late 70's and early 80's, and paired with an occasional indie-rock style guitar, Third System's sound is riveting. Tam, began releasing his songs in 2016 which are available to hear on both Soundcloud and Nitbit.
---
Merry's Funeral is a gothic rock band from Turkey. Members Izzy Stone and Julius Wentor combine elements of driving rhythm sections, somber synths, and heavy thrumming guitars to create a dark and sinister sound. Reminiscent of Sisters of Mercy or Clan of Xymox, they have a number of tracks available on their Soundcloud page including covers and original tracks. Tonight we are featuring two of their original songs.
---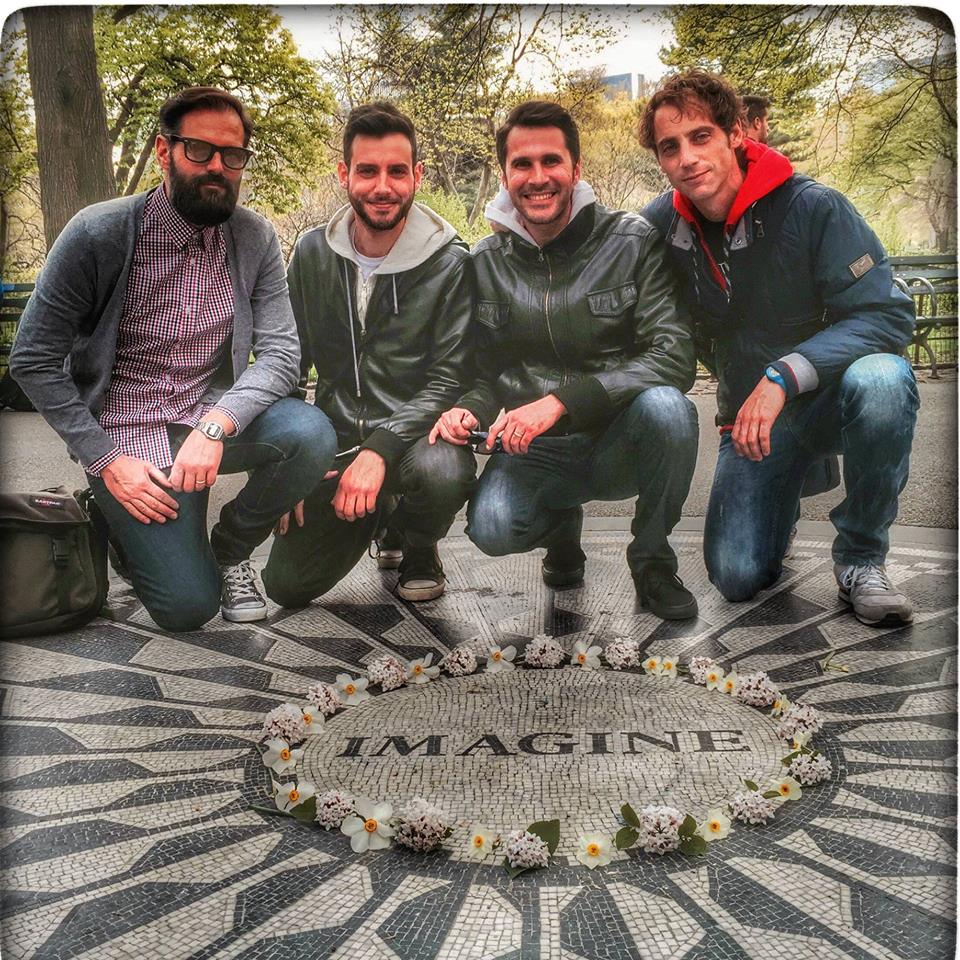 Clustersun is a post-punk band based out of Catania, Italy. This quartet uses elements of heavily reverbed guitars and bass, swooshing synths and almost hymnal vocals to create dark and luscious soundpools. Members Marco Chisari, Mario Lo Faro, Piergiorgio Campione and Andrea Conti released their debut album in 2014. Their sophomore release, "Surfacing to Breathe," will be released on May 19th and tracks tonight are from this upcoming album, which you can pre-order now on their Bandcamp site.
---
Electric Floor is a three piece band from Italy comprised of Emanuele Chiarelli, Simone Costantino De Luca, and Fabio Cosentino. Blending styles such as new wave and post-punk they create a spacious and completely modern form style of shoegaze. Evolving into a more electronic sound in 2014, they also made the decision to write their lyrics in English rather than Italian, opening them up to a broader fan base. They recently released their new EP "Fader" on the Vipchoyo Sound Factory label out of Naples and tracks tonight are from this new release.
---
Bonus tracks tonight include:
---
That's it for this week's edition of the Friday Night Five. Be sure to tune in to Strawberry Tongue Radio at 19:00, 21:00 and 23:00 EDT to hear selected tracks from each of these bands and be sure to visit their websites for more information about their latest work and to purchase their tracks. Friday Night Five also re-airs on Saturday and Sundays at 1:00/3:00/5:00/19:00/21:00/23:00 EST/EDT.
Be sure to listen to Strawberry Tongue Radio to hear our unique playlist featuring current and classic artists playing post punk, new wave, indie, electronic and experimental music.