Friday Night Five – March 10, 2017
I don't think any of you will be surprised if I confessed that I am a b-side baby. You either are or you aren't. There's hits and then there's hidden, delicious nuggets hidden on b-sides, or deeply embedded in an album release. Walking a fine line between playing tracks that are familiar and tracks that are uniquely special, each week always presents such amazing tracks from artists all over the world. I have a bonanza tonight, with five emerging or lesser known acts in my initial lineup and some bonus tracks that you will hear sprinkled throughout tonight's three distinct playlists. Tune in to Strawberry Tongue Radio at 19:00, 21:00 & 23:00 EST to hear the complete show. Here's a quick peek at tonight's lineup.
---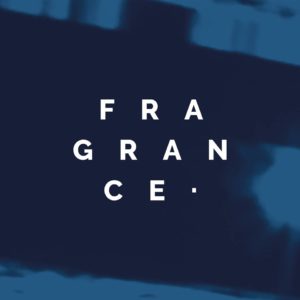 Fragrance. is a synthpop project from Paris by Matthieu Roch. With dreamy soundwashes, bright, sparkling synths and and darkpop sensibilities, these tracks have both a modernity and familiarity. Releasing his debut EP, "Dust & Disorders," in January, his sound ranges from delicate pop tracks to simmering dance tracks. With tracks that sound as if they they could be secret b-sides from Orchestral Manoeuvers in the Dark, this is material that will make you feel nostalgic and modern in the same listening. Tracks featured tonight include "Postcards," Lust for Lights," and "Collapse."
---
Dear Baby Deer is an indie alternative band that from the  U.K. that has released a handful of EP's since 2014. Forming in 2013, their sound is atmospheric, dreamy, beautifully melodic. Sparse and echoey layers of sound lay a delicious base for sweet and soft harmonies. Delicate restraint is carefully cultivated, creating gorgeous open spaces between notes. The duo draws inspiration from Mazzy Star, Red House Painters, The Cure, Low and anything 4AD. Tracks featured include "Emptiness is Place," "Drown," and the newest track "Everybody Lies as they Think of Heaven."
---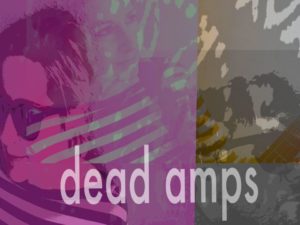 Dead Amps is the project of husband and wife team Erin and Jonathan Payne. Playing a spacey indie artrock , the duo have been creating music since 2007. With the release of "Modern Garbage," their third full-length LP, the blend elements of dreampop, electronic, psychedelia and postrock. Their overall sound walks a thin line between experimentation, and pop with hooky guitar lines, strong melodies and a retro-vibe. Tracks featured tonight include "Animals," "Pull You Out," and "After You."
---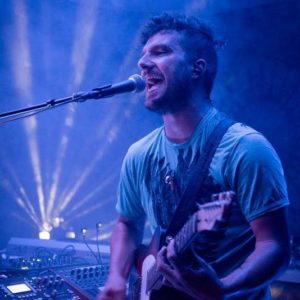 Texture and Light is the indie dreamrock project of Canadian artist Trevor Refix. A disillusioned DJ who recognized the common pitfalls of dance music productions, Trevor focuses on live instrumentation, synthesis, and narrative songwriting. Combining hard-hitting elements of rock, experimentation, funky rhythms, and gurgling synths, his third release, "Inner Space Oddyssey" is sexy, intoxicating and dance floor anthemic. Tracks featured tonight include "This Too Shall Pass," "The Flood," and "Post Everything."
---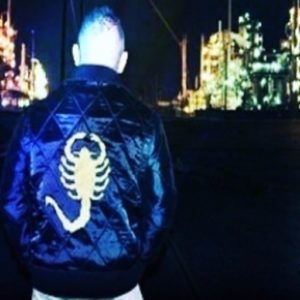 Secret Destroyers is an synthwave project of Dion Torres from Denver, Colorado. At the forefront of the 80's retro-revival, he slides easily between darkwave and synthpop, his latest release is an ode to 80's synthpop entitled, "Perfect Dark." Partnering with the Berlin-based Lie Craze, the tracks have a dark dance beat and soundtrack sensibility. Dark and melodic, the tracks featured tonight include "Liar," "Sad Eyes," and "The Ride Home."
---
Tonight I have some fantastic bonus tracks from:
---
That's it for this week's edition of the Friday Night Five.
Friday Night Five showcases five artists that we have added to the playlist this week. It airs each week on Friday evenings 19:00 EST and again on Saturday and Sunday at 1:00 & 19:00 EST.
Visit our featured artist's websites for more information about their latest work and to purchase their tracks.
Strawberry Tongue Radio broadcasts 24/7, 365 days a year. Our unique playlist features modern and classic post-punk, new wave, indie, electronic and experimental artists.