Friday Night Five – January 27, 2017
Woah, after a weird couple of weeks, we are back with a totally legit Friday Night Five. With a bunch of travel at the beginning of the month, and last week's playlist dedicated to the women of Strawberry Tongue, this is the second official Friday Night Five for 2017. Tonight I am featuring a blend of shoegaze, experimental, electronic and alternative indie pop.
---
Rachel Mason is a performance artist who recently released her album Das Ram in December. The album contains eight tracks and portrays the stories of specific characters, who define and delight in their own realities and cosmologies. These individuals create their own world views, their own religions, and fantasy lives. This is a stunning album reminiscent of another Strawberry Tongue favorite Planningtorock. Operatic, swooping, and cabaret-esque vocals tell stories brimming with dark sparkle and magical segues. Mason pushes the boundaries between pop, performance and art.  Tracks featured tonight include "Roses," "Heart Explodes," and "Tigers in the Dark."
---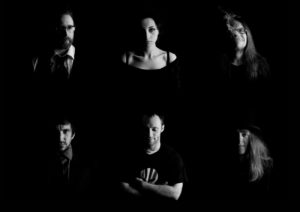 Echo Arcadia is a polished alternative pop group with inspired vocals, delicate harmonies and luscious arrangements. A six-piece band from Edinburgh, Scotland, the group defies genres with their unique blend of folk, pop, and electronics. Although the lyrics are sometimes bleak, there is a beautiful uplifting feel to these tracks that make the overall material feel hopeful. Tracks featured tonight include "Into the Shadows," "Setting Sun and Sinking Sand," and "Ghosts."
---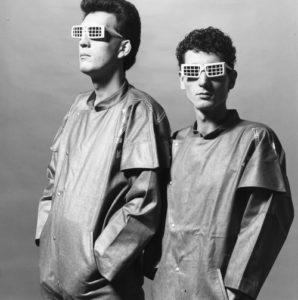 Stereo was created in 1982 as a two piece band by Thierry Noritop and Bernie Adam, both pop music writers and composers. After releasing two minor  hits in Europe including "Somewhere in the Night" and "No More" they folded the project . Twenty years later, their singles had become collectibles after the internet stoked interest in this lesser known electropop band. In 2008 Minimal Wave Records, which focuses on rare coldwave albums and EPs from the eighties,  reissued their original album along with the single and one previously unreleased track. After this release, the duo reunited working with sound engineer Ralf Beck, who previously worked with Kraftwerk and Propaganda. Their latest release "Back to Somewhere" was released in 2015. Songs featured tonight includeTracks featurd tonight include "Waiting in Vain," "Somewhere in the Night," and "New Day Dawning."
---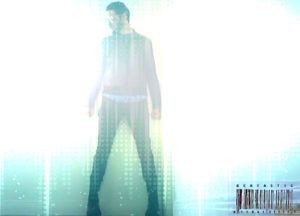 Beatastic is a British musician who combines elements of grunge, electronica and indie rock to create a unique and stylistic brand of shoegaze. Inspired by what he believes was the worst year of his life, he released "I am disgusted by what happened this year and I don't see how it can possibly get any better" on December 31, 2016. Addressing the turmoil and sadness in the aftermath of natural disasters, terrorism, fanaticism, Brexit, the rise of extreme right ideologies, scandals, deaths of heroes, and social injustice, his songs are seeping with grief. His belief that by rising up against inequality, leading by being a positive example and uniting against populism is the way for us to move forward as a society. We are featuring two tracks tonight including "Nothing Will Be The Same Next Year" and "This Is The Year."
---
Magnetic Ghost is the brainchild and collective musical works of Andrew Larson. Drawing from a variety of genres including shoegaze, post-punk, kraut rock, freak folk, and drone he creates unique style of music he has named "rural psychedelia." He is inspired by the beauty and isolation of open spaces, and the creeping anxiety of the human drive to fill those spaces. As both a live and performance artist, Andrew utilizes a variety of instruments such as 12-string and baritone guitars, delays, loops, effects and vocals to create otherworldly spaces. Tracks featured tonight include "Landfill," "Grand Canyon," and "Total Eclipse of the Sun."
---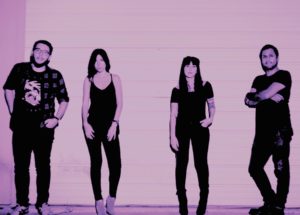 Tonight's bonus track is from Austin shoegaze band Blushing. The single, called "Tether," is the title track off their recently released EP of the same name. The sweet vocal harmonies of Christina Carmona (Bass) and Michelle Soto (Guitar) elevate the huge walls of sound from chiming guitars and synths of Noe Carmona and drums of Jake Soto on Drums. Luscious, airy and atmospheric, their debut EP is definitely one to put on heavy rotation.
---
That's it for this week's edition of the Friday Night Five. Be sure to tune in to Strawberry Tongue Radio at 19:00, 21:00 and 23:00 EDT to hear selected tracks from each of these bands and be sure to visit their websites for more information about their latest work and to purchase their tracks. Also, be sure to listen to Strawberry Tongue Radio to hear our unique playlist featuring current and classic artists playing post punk, new wave, indie, electronic and experimental music.