Where is Strawberry Tongue Radio?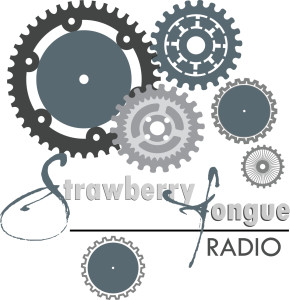 THIS ARTICLE IS OUTDATED. 
If you have logged into TuneIn this week and wondered where Strawberry Tongue Radio went to, the short story is, we are still here.
On April 29, 2016, the Internet radio network TuneIn removed thousands of stations that are hosted by Belgium-based, Radionomy. In the few stations that received email notification TuneIn's response was:
Out of an abundance of caution and pursuant to the TuneIn End User License Agreement and Terms of Service, TuneIn has decided to unilaterally remove or disable access to all stations that appear to TuneIn to be hosted by Radionomy.
The reason for this removal is due to the ongoing lawsuit filed by Sony against Radionomy in March 2016, in US District Court in San Francisco for alleged non-payment of music royalties. For the last couple of weeks, TuneIn had been sending take down notices on behalf of Sony to individual radio stations along Radionomy's network. Sony's strong armed tactics on TuneIn was enough for them to act on today's actions. This takedown affected all stations on the Radionomy platform, regardless if they play artists on the Sony label or not.
Listeners can still access Strawberry Tongue Radio on TuneIn or on any other player, by manually adding the following URL http://listen.radionomy.com/strawberrytongue.m3u
On PC, Mac or mobile devices, we recommend using Radionomy, Radio.net or Simple Radio by Streema websites or by searching for their free apps in the Google Play, iTunes or Blackberry World app stores.
On Sonos go to "Add music services", add Radionomy and search for Strawberrytongue.
We are terribly sorry for the inconvenience and we hope this matter gets resolved soon. In the meantime, know that we are still here and always playing the most eclectic mix of postpunk, new wave, indie, electronic, dreampop, and experimental music.
Art Wave. Warm Wave. Pysche Wave. Vapor Wave. Chill Wave. Dark Wave. No Wave. Cold Wave. Synth Wave. Post Wave. New Wave.

We've got your Wave.