Low – Things We Lost In The Fire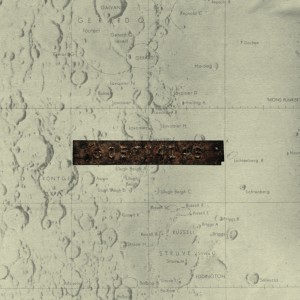 From the desolate and arctic iron ore mining town of Duluth Minnesota, Low's sparse sound has always been a reflection of the beautiful yet depressive tundra of their surroundings. Never has a band's name better described the sound of their music. Low are just that, low. However, just because the music is slow and quiet doesn't mean it isn't powerful. The often hushed instruments give way to the incredible vocal harmonies of Alan Sparhawk and Mimi Parker. Alan's guitar work is without comparison. He can easily move from a one note guitar intro to the most amazing chord progression and then to a 14 minute atmospheric workout, and no one would blink an eye. In addition to vocal's, Mimi Parker provides the rhythmic back bone, usually with just a brushed snare, a hi-hat and sometimes a timpani. The trio are rounded out by the dense and rumbling bass lines of Zak Sally.
Things We Lost In The Fire is a document of a maturing band. And rightly so, Alan and Mimi recently had a baby. Several of the songs, like "Embrace," "Kind Of Girl" and "Like A Forest" appear to be written to or about the wonders of new life and the changes that correspond. On the last song on the CD, "In Metal," you can even hear the chirping of a child. "Hardly hate to see you grow / and just like your baby shoes / wish I could keep your little body / in metal." The album begins with "Sunflower" which is a confusing blend of beauty and ugliness. A nicely played guitar pattern in offset with the sharp snap or a drum. The lyrics are also a contrast, starting with "When they found your body / giant X's on your eyes," followed by "I bought some sweet, sweet, sweet, sunflowers / and gave them to the night." But, just when you think the band went soft comes "Whitetail." It's a bass driven dirge with 1/4 note guitar chords drowned in reverb and the lightest touch of fuzz. The scraping of the cymbal give's an uneasy feeling while Alan and Mimi sing about a dead dear. The album's single, "Dinosaur Act," is backed by an organ and incorporates the throbbing of a timpani drum. Despite being one of the most memorable songs on the disc, the lyrics are an ambiguous concoction of airplanes, backs of hands, bright red snowflakes and dinosaur acts.
Low have consistently put out quality releases since their first albums, 1994's I Could Live In Hope, 1995's Long Division and 1996's The Curtain Hits The Cast. The band then changed environments a bit by setting up a recording studio in their home. The result was the much more Lo-Fi Songs For A Dead Pilot, their first for Kranky Records. Secret Name from 1999 followed in a similar vain even though the production was done by legendary producer and Shellac guitarist Steve Albini. Christmas, easily their most forgettable, is a collection of holiday songs done in distinctive Low fashion. Their version of "Little Drummer Boy" could even be heard on a TV commercial for Gap Clothing during the 2000 holiday season. The newest release Things We Lost In The Fire, also produced by Albini, is an album of loss and renewal. Organs, horns and strings fill in some of the trademark space between notes for this outing. That coupled with the vocal harmonies and fuzzy guitars gives the album moments of a 70's AM radio feel as shown on the songs "Whore" and "Like A Forest." That's not to say that the album is much of a departure from previous works, it's just another facet.
Look for Things We Lost In The Fire on February 5, 2001.
Written by Chad Kempfert, originally published January 15, 2001.