Friday Night Five – January 20, 2017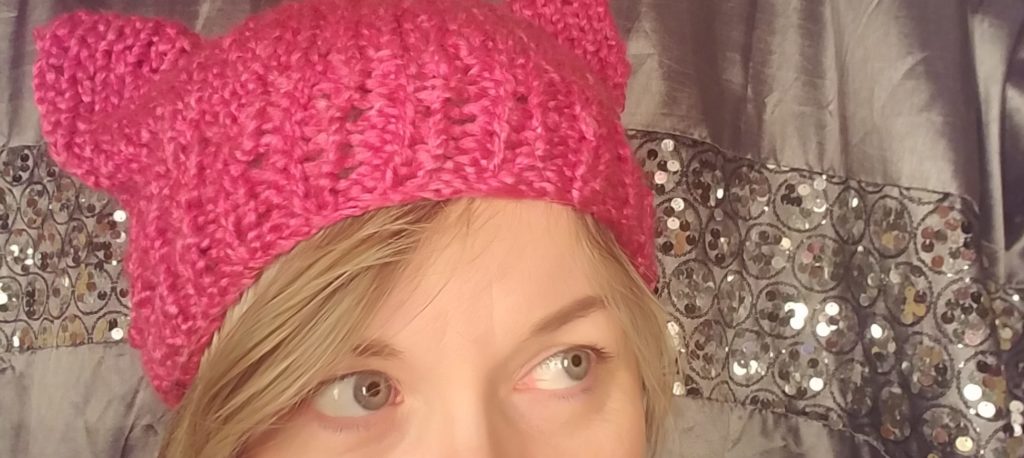 This week's playlist is inspired by the women of Strawberry Tongue Radio who rock our worlds. The Women's March on DC will take place tomorrow in our nation's capital. While many of us can't be there, we can certainly celebrate our friends, sisters, mothers, daughters, and idols the best way we know how….by playing the music they create. Ladies on this playlist are singers, songwriters, guitarists, keyboardists, drummers and more. This playlist is approximately eight hours long and should divert you from having to watch (or give ratings to!) any boring, ridiculous and outright surreal Inauguration-related broadcasts. Here's a list of the bands you will hear on tonight's playlist!
---
18th Dye – Heike Rädeker
50 Foot Wave / Thowing Muses – Kristen Hersh
Add N To X & Large Number – Ann Shenton
Adult – Nicola Kuperus
Anne Clark
Anoraque – Lorraine
Antenes
Antipole – Christel
Area – Lynn Canfield
Armaud – Paola Fecarotta
Asobi Seksu – Yuki Chikudate
Au Pairs – Lesley Woods, Jane Munro, Jayne Morris, Cara Tivey
Audiodeluxe – Sammy
Autolux – Carla Azar
Baroque Bordello – Catherine Truscelli
Bat For Lashes – Natasha Khan
Beach House – Victoria Legrand
Bis – Manda Rin
Black Rebel Motorcycle Club – Leah Shapiro
BOO (Battery Operated Orchestra) – Brigitte
Book of Giants – Marine
Camilla Sparksss
Castle Black – Lisa & Leigh
Chelsey and the Noise – Chelsey Hice
Cherushii – Chelsea Faith Dolan
Chris and Cosey / Throbbing Gristle – Cosey Fanny Tutti
Clara Rockmore
Cocteau Twins – Liz Frazier
Crystal Castles – Edith Frances
Danielle Dax / Lemon Kittens
Dead Can Dance – Lisa Gerrard
Dear Deer – Sabatel
Delta 5 – Bethan Peters
Doddodo
Emilie Zoe
Emily and the Noizz
Fever Ray & The Knife – Karin Dreijer Andersson
Ghost Noise – Gawby Weinstein
Glasser – Cameron Mesirow
Grace Jones
Graveyard Club – Amanda Zimmerman
Hologram Teen – Morghane Lhote
I Break Horses – Maria Lindén
I tpame I tvrame – Dina Hajrullahu
Icky Blossoms – Sarah Bohling
Introflirt – Denalda Donoros aka Vafa
John and Jehn – Camille Berthomier aka Jehnny Beth
Kate Bush
Kate Wax
Large Number – Ann Shenton
Leathers – Shannon Hemmett
Lemon Kittens – Danielle Dax
Les Georges Leningrad – Poney P
Lilies on Mars – Lisa Masia, Marina Cristofalo
Lisa Germano
Liyv
Love is All – Josephine Olausson
Low – Mimi Parker
Lush – Miki Berenyi, Emma Anderson
Magic Mountain – Sarah Smart
MILCK
Miss Violetta Beauregarde
Nico
Nova et Vetera – Miss Lamort (Carmen)
Nunaco
Olof Arnalds
Ophuico – Ilaria "Ali" Nicolini
Out Hud – Molly Schnick, Phyllis Forbes
Pixies – Kim Deal
PJ Harvey
Rakta
Rive Droite Rive Gauche – Sandy
Roya
Schonwald – Alessandra Gismondi
Section 25 – Jenny Ross
Siouxsie and the Banshees, The Creatures – Siouxsie Sioux
Sky Between Leaves – Juliana Favero
Slowdive – Rachel Goswell
Solemn Shapes – Melanie Foxfire, Candy Durant
Suburban Lawns – Su Tissue (Sue McLane)
Sugar Cubes – Bjork
Sykoya – Anna Marcella
The B-52's – Cindy Wilson, Kate Pierson
The Bastards – Marie-Pierre
The Cardigans – Nina Persson
The Causey Way – Ane Diaz, Rain and Summer Phoenix
The Dearly Bereft – Anna Navrota
The Flying Lizards – Deborah Evans-Stickland, Patti Palladin, Vivien Goldman
The Intelligence Service – Heather Campbell
The Rosebuds – Kelly Crisp
Them Are Us Too – Cash Askew, Kennedy Ashlyn
This Mortal Coil – Liz Frazier
Votel – Maggie Morrisson
Winter Severity Index – Simona Ferrucci, Alessandra Romeo
Xiu Xiu – Angela Seo
Xmal Deutshland – Anja Huwe, Manuela Rickers, Fiona Sangster, Rita Simonsen, Caro May, Manuela Zwingmann
Yaz – Alison Moyet
Year of the Kite – Rachel and Kate
Zola Jesus
Don't miss Fiona Apple's newly released Women's March on DC anthem "Tiny Hands."
---
That's it for this week's edition of the Friday Night Five. Be sure to tune in to Strawberry Tongue Radio at 19:00 Friday night and 7:00 & 19:00 EST both Saturday and Sunday to hear our specially selected homage to women of Strawberry Tongue. Also, be sure to listen to Strawberry Tongue Radio to hear our unique playlist featuring current and classic artists playing post punk, new wave, indie, electronic and experimental music.