Friday Night Five – December 16, 2016
This week's Friday Night Five features bands that have a definite leaning towards indie rock. Influenced by electronics, Britpop, punk and post-punk, they all have a sound that transcends multiple genres. Let's get started.
---
Levy is a three-piece indie rock band from San Benedetto del Tronto, on the Adriatic coast of Italy. Band members are Matteo Pagnoni (guitar/violin/synths/vocals), Damiano Cherchi (bass/lead vocals), and Luca Pichinelli (drums/percussion). They recently released their new LP 'Bonfires' on Bandcamp. This is their first album recorded entirely in English. The band has previously recorded two albums in their native language. Filled with rich layers of sound, the album features driving guitars, swathes of synth, arching violin passages, and great vocal harmonies. Combining their love of classic new wave and post-punk, they create a modern approach to indie rock. Their sound is reminiscent of Strawberry Tongue favorites Bloc Party. Tracks featured tonight are from their recent release and include "Astronaut," "Back in Time," and "City of Love."
---
Elmer and the Ceramic Trees has just released a new album entitled 'Maps of Outer Space.' The project of singer/songwriter Robbie Haas. His new approach has a New Order-inspired electronic sound. Touching lyrics have always been consistent theme throughout Haas' work. His vocals have a raw, authentic and vulnerable quality. Paired over sweeping synths, echoey guitars, and powerful drum tracks, his new release takes on an exciting new direction. Tracks featured tonight include "View from a Beach," "Everyone's Afraid These Days," and "Two Immortals."
---
The Black Fever is a Toronto-based trio comprised of Shoe (vocals, guitar), Pat Bramm (bass, back-up vocals), and Dan Purpura (drums). Creating a powerful rhythm section with lead bass lines and dynamic drumming, the band focuses heavily on melody and lyrical quality. Their sound has strong roots in Britpop and indie rock. Ranging from sweet ballads to rock melodies, their sound is infectious and ear-wormy.  Their most recent album 'Midnight Century' was released in 2015 and tracks featured tonight are from that release and include ""Destroy the Heart," "Hey, We Never Really Had  A Chance," and "She Said No (Fashion Business Remix)."
---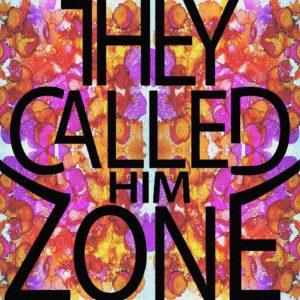 They Called Him Zone is an electronic duo formed in Bradford, UK in 2016. The band is comprised of Mik Davis (vocals, programming) and Steve Maloney (guitar, programming, vocals). John Bradford joins them for live performances on keyboards and percussion. They combine psychedelia, sultry electronica, post-punk abrasiveness, electronic experimentation and dark pop sensibility. They released their six track mini album 'Crow Swan Wolf' on December 12th.  Two tracks from that mini-album are featured tonight including "Devil Dying" and "Only You."
---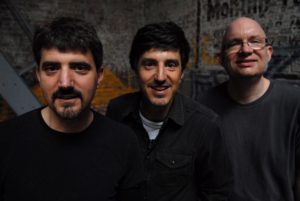 Arcwelder is my classic pick of the week. Heralding from Minneapolis, Minnesota they tore up the indie rock scene throughout the nineties. With a fierce wall of distorted sound, unusual compositions, and melodic raw vocals they were the Twin Cities finest in the post Husker Du and Replacements era. Influenced by by punk and pop music, they had an infectious and rocking sound.  Heavy hitters of the local music scene, they released six full albums and numerous singles from 1990-99. To this day, they infrequently play one-off gigs, most recently in October of this year in St. Paul, MN. Tracks featured tonight come  from their fantastic early albums "Jacket Made in Canada" (1991) and "Pull" (1993). Tracks include "Remember to Forget," When You're Gone," and "Will When You Won't."
---
That's it for this week's edition of the Friday Night Five. Be sure to tune in to Strawberry Tongue Radio at 19:00, 21:00 and 23:00 EDT to hear selected tracks from each of these bands. Visit their websites for more information about their latest work and to purchase their tracks. Listen to Strawberry Tongue Radio to hear our unique playlist featuring current and classic artists playing post punk, new wave, indie, electronic and experimental music.