Friday Night Five – October 28, 2016
This week has been a heavy electronic week for Strawberry Tongue. It started at the beginning of the week with the passing of Pete Burns from Dead or Alive, which inspired a whole exploration into electronic dance, ambient, experimental, synthwave and naturally, Pete's early days of postpunk.
---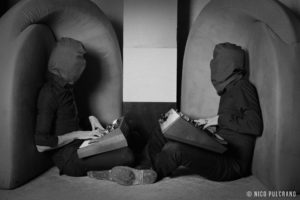 VvvV is a band I have had on the Strawberry Tongue playlist for a while. I stumbled across them several years ago when I was doing a piece on Fleu, a solo project of Mathieu Mégemont, one half of  VvvV along with Emmanuel Latorre. Typically enigmatic, this duo creates forceful, dark and brooding coldwave tracks. Pulling inspiration from electronics, psychedelia, punk and pop, their approach to modern synthwave is electrifying. Their new self-titled LP will be released November 18th by Melbourne-based Detonic Records who have recently partnered with A Tant Rêver Du Roi Records in France.  Tracks featured tonight include "Like," "Clean," from the new LP and "Sunrise" from their earlier EP release The Beast.
---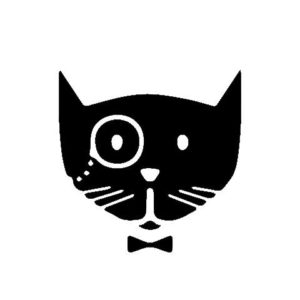 Sophisticat is a collective net label from Calgary, Canada. They work on the basis of Creative Commons or pay what you can afford and they have a great collection of quirky, experimental and funkified synthpop. Founded by Shea Kennedy, his mission is to curate a collection of all that is trippy, while pushing artists to create and collaborate. Tonight we are featuring three tracks from three different artists from the Sophisticat label. First up is Orba, Kennedy's side project, that he utilized previously scrapped project files and resurrected with new techniques and expansion of the material.  Next is Umperbow, a duo based out of Winnipeg, whose style strives to dissociate the listener's sense of time and awaken long forgotten memories. Finally we include Eraser Eraser, from Slovenia. Using loopy samples and trippy synths, they create a modern, animated industrial landscape. Tracks featured are "Arcade" (Eraser Eraser), "Cut Copy" (Orba) and the appropriately timed "The Longest Halloween" (Umperbow).
---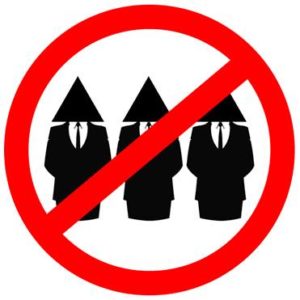 The Thought Criminals are a three piece from London and Kent (UK) that formed in the late 2000's. Combining the synthpop of Depeche Mode, New Order and Gary Numan and the industrial vibe of Cabaret Voltaire, and Covenant they create a sleazy, sexy and infectious electropop. Earwormy and high energy, this three-piece band comprised of Rocky Goode (singer), Kirlian Blues (synth) and Danny Fades (bass) leans into their muse by creating tracks that feel dark, dirty and danceable reminiscent of early Thrill Kill Kult. Tracks featured tonight include "Watching You," "Dirty Electro," and "Depression."
---
TheUse is the solo project of Michael Durek, a Jersey City based musician. He is recognized for his soulful theremin playing and imaginative, moody electronic productions. Incorporating elements of techno, classical, jazz, hip-hop, electro, industrial, and even psych pop, he makes use of custom instruments and recorded samples to create dark and soaring synthwave. His ability to orchestrate sounds from a variety of disparate sources is exquisite. He has recently paired up with vocalist Rachel Mason to release a 7″ single entitled "On My Deathbed" on Aagoo Records.  The tracks lyrics were inspired by the writings of Xu Lizhi, the FoxConn worker from China who jumped to his death, leaving behind a secret archive of poetry. In these works he emphasizes the hardships and despair faced by Chinese migrant workers. Dark and unsettling, the music and lyrics become a powerful piece about the dangers of the electronics industry as documented by Time magazine. Tracks featured tonight include "On My Deathbed," and an older tracks "Hello Everybody" from TheUse debut release in 2014.
---
This week we lost another true eccentric visionary in the music scene. Pete Burns, lead singer of the band Dead or Alive passed away on Sunday, October 23rd of a heart attack at the age of 57. With Pete's powerful, growling voice paired over heavily synthesized New Wave pop, Dead or Alive exploded onto the music scene with their hit "You Spin Me 'Round" in 1985. Prior to forming Dead or Alive however, Pete was active in the burgeoning Liverpool punk scene that exploded around Eric's bar. Pete's first band was Mystery Girls with Julian Cope and Pete Wylie, both of who would go on to form Teardrop Explodes, and then Nightmares in Wax which released one fantastic single "Black Leather." Pete worked with numerous musicians in both Nightmares in Wax and Dead or Alive. The lineup reads like a postpunk/new wave yearbook. Martin Healy was a constant, along with other cast members Mick Reid (Crash Course & Glass Torpedoes), Paul Hornby (051 & Pink Military), Walter Ogden, Wayne Hussey (Mission UK), Tim Lever (Modern Eon) and on and on. He was mercurial, explosive and oozing with sexuality and moved the overall sound of the band from its early postpunk beginnings to its later Euro-Disco sound and proved to be a tour-de-force. Tracks featured tonight include three of my favorites (no hits, sorry) "Absolutely Nothing," "Flowers," from Dead or Alive and "Black Leather" from Nightmares in Wax.
Facebook
Twitter
Bandcamp
---
That's it for this week's edition of the Friday Night Five. Be sure to tune in to Strawberry Tongue Radio at 19:00, 21:00 and 23:00 EDT to hear selected tracks from each of these bands and be sure to visit their websites for more information about their latest work and to purchase their tracks. Friday Night Five also re-airs on Saturday and Sundays at 1:00/3:00/5:00/19:00/21:00/23:00 EST/EDT.
Be sure to listen to Strawberry Tongue Radio to hear our unique playlist featuring current and classic artists playing post punk, new wave, indie, electronic and experimental music.