Friday Night Five – October 14, 2016
After the last couple of weeks of traveling, I am still suffering from a little jet lag. I had wonderful journey, meeting new friends from Germany, Switzerland, Italy and Australia and reconnecting with a dear friend from Japan. It's a blessing to travel and overwhelming to come home to an inbox filled with great music from bands all over the world, including my own backyard.
---
Low is a band based out of Duluth, Minnesota that has been creating gorgeous, sweeping, and somber tunes for over twenty years. In 1998, they released a six song soundtrack for a film that never existed on the Temporary Residence label called The Exit Papers. This past month, they reissued these six tracks on a luscious chocolate brown vinyl to help the label celebrate its 20th birthday. These six tracks are amongst their most experimental, haunting and sublime. These instrumental, ambient tracks seemingly piece together a mysterious drama for which the ending is unclear. Each track is untitled, except for being numerically sequenced. Tracks featured tonight include "Untitled #3 from The Exit Papers" and two older tracks "Sunflower," and "I Remember."
---
The Suncharms are a Sheffield based indie shoegaze band originally active between 1989-1993. Featuring fuzzy, noisy and melodic guitar driven tracks, their sound relied heavily on atmospheric reverb and the jangle pop of neo-psychedelia. The Suncharms played along then contemporaries Curve, Catherine Wheel and The Cranes and received unwavering support from the legendary John Peel. Releasing several cassette and vinyl EPs in their short existence, a full-length LP never came to fruitio, until 2016 when they released a compilation on Cloudberry Records. This new retrospective includes several demos that were never released along with tracks from their previously issued EPs. Tracks featured tonight include "Reflections," "She Feels," and "Sort it Out."
---
SJÖBLOM is a darkpop project of Johan Sjöblom, formerly of Swedish postpunk band The Exploding Boy.  Sjöblom's style is heavily influenced by the sounds of Bauhaus, Lloyd Cole, The Cure and The Charlatans. With atmospheric pop tracks and lyrics that tend towards gloomy topics such as insecurity, self-doubt, deception, and sadness, he seamlessly blends pop and postpunk into a modern and sullen soundtrack. His new six song LP, named "6" for his sixth musical project, will be released on October 28th on the French label Manic Depression. Tracks featured tonight include the first single "Oh My Heart," "Enemies," and "Trains."
Facebook
Bandcamp
Manic Depression Records
---
Sky Between Leaves is a Brazilian postpunk band that is based out of London. Taking their name from story of the first time Jarvic Cocker wore glasses, only then realizing that the "holes" in the trees were in fact the "sky between the leaves." It's this visual perception that helps describe this band's sound. Blurring the lines somewhere between postpunk, postrock and krautrock, this trio combines atmospheric spacey reverb with driving guitars and haunting lyrics. It's glittery, it's dark and it's luscious. Comprised of Tito Cordeiro (guitar/vocals), Brenno Balbino (Bass/ synthesizers) and Juliana Favero (Drums/ Percussion), this trio has supported legendary acts such as Robin Guthrie (Cocteau Twins), The Telescopes, Mark Gardner (Ride) and resurgent bands of English C86 scene The Woodentops, Blue Orchids and 14 Iced Bears. Tracks featured tonight include "Klein Blues," "O.B.E. (Out of Body Experience)," and "The Joke is Over"
---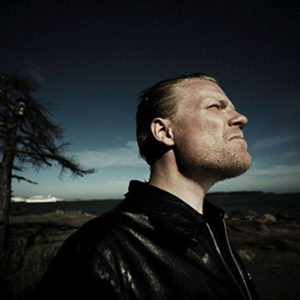 Antenna Tony Monorail is a wild man, one-man band. Playing the jew's harp (Maultrommel, mouth-harp, guimbarde, scacciapensieri), a suitcase that houses a kick pedal, tambourine shoes, a harmonica and a massive voice, his music is exhilarating. The master of bzoiing and duke of twang, Antenna Tony Monorail plays raucous two-minute songs that owe more to early blues, punk and the hypnotic monotony of Suicide than to the Folkways field recordings of Mongolia. His music is played 100% live, with no electronics involved and yet it sounds like he is a complete four piece band. Tracks featured tonight are from his single "When Your Dreams Come True," "Smoke from the Factory," and "Pekee Lee."
---
That's it for this week's edition of the Friday Night Five. Be sure to tune in to Strawberry Tongue Radio at 19:00, 21:00 and 23:00 EDT to hear selected tracks from each of these bands and be sure to visit their websites for more information about their latest work and to purchase their tracks. Friday Night Five also re-airs on Saturday and Sundays at 0:00/2:00/4:00/19:00/21:00/23:00 EST/EDT.
Be sure to listen to Strawberry Tongue Radio to hear our unique playlist featuring current and classic artists playing post punk, new wave, indie, electronic and experimental music.