Friday Night Five – September 16, 2016
Today is the most common birthday in the world. Some of my very favorite people were born on this day including a number of famous musicians like BB King, Colin Newman of Wire and Bilinda Butcher of My Bloody Valentine. really, it's not bad company to be in! With that kind of royalty, you know that tonight had to be a particularly excellent show. Tonight, I've got five great bands, from the modern to the classic from cult favorites to the lesser known acts from both sides of the pond.
---
Folk Devils is a project that existed between 1983 – 1986. Formed by Ian Lowery (The Wall, Ski Patrol), Whiteley (Bass), Kris Jozajtis (Guitar) and Alan Cole (Drums), they created a swampy blues-inspired punk that is rivaled by few. Although they were short-lived, they released several critically acclaimed singles and even recorded three sessions for BBC Radio's John Peel Show. Sparse, effected guitars, guttural, snarky vocals and sinewy rhythms set the tone for bastardized misanthropic post-punk blues. Boutique Label, Optic Nerve Recordings has remastered the original demos and singles and has released the Folk Devils back catalog in its entirety. This includes eighteen blistering tracks by these 80's fiery, swamp-rock-blues-punk-bastards. Despite sitting in a vault for over 30 years, these songs sound as relevant today as ever.  Punk/poet Lowery's vitriolic and poignant lyrics layered on top of their increasingly ominous, brooding and urgent sound is subversive, insatiable and stark. Tracks featured tonight include, "Evil Eye," "English Disease, and their single that quite simply sums up their sound "Beautiful Monster."
---
Map of the Moon is blissed out, shoegaze project out Atlanta, GA. Members Beth, Paul, Tom and John combine a volatile mix of zero-gravity noise pop and moon rock, creating a sound that is a spacey, indie pop, synth-laced journey to another dimension. They released their self-titled EP earlier this year. Blending resonate, almost tribal drumming, paired with Britpop sensibilities, punchy guitar rhythms and straightforward rock and rollm their sound is infectious. Tracks featured tonight include "Give/You Something," "Little Mistake," and "Freedom from Passion."
---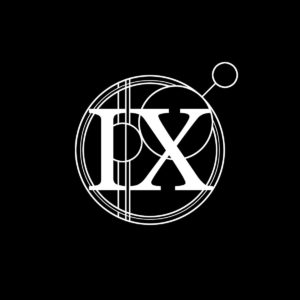 IX is a duo from the UK that creates a alien soundscapes with the use of synths, samples and sonics. Naming their project after the planet IX (pronounced "Icks") in the Frank Herbert series Dune, they derive inspiration from their fascination with technology, both new and retro along with science fiction, cult TV and film. Their sound transcends the genres of dance, industrial, and synthpop creating loopy, spaced-out moon treks. Tracks featured include their CD-only bonus track "EMP," "Glass House," and "Now Spell IX."
---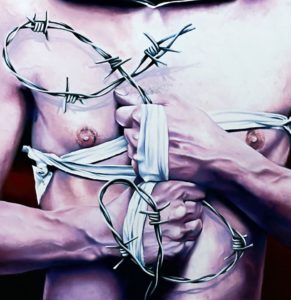 Charles de Goal began as a project of one man, Patrick Blain. Creating bleak, minimalist, coldwave since the early 80's, the 2006 re-issue of his unprecedented 1980 album Algorythmes reinvigorated his vision with a series of European tours leading to new material. Dark, nervous and jittery, Charles de Goal helped to pioneer a electro postpunk sound in Europe in the 80's and reignited its love affair again in the 2000's. In 2015, with a new formed band, he released Mobilization + Resistance,  which continually forces the listener to recall what made coldwave so great in the first place. Tracks featured tonight include "Larmes a Gauche," and two older tracks "Synchro," and "Modem."
---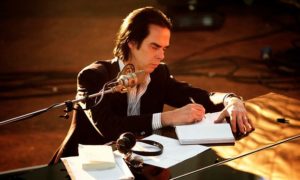 Nick Cave and the Bad Seeds have consistently released some of the most foreboding, tender and twisted cult classics since the mid 80's. Skeleton Tree is their sixteenth studio release, which happens to coincide with the release of the film One More Time With Feeling, which documents both the album creation and the aftermath of the tragic death of Cave's young son Arthur. Cave himself has said to not read too much into the lyrics and music of Skeleton Tree as much of it was written prior to his crushing personal tragedy. Cave has stated this terrible turn of events has made him incapable of creating anything worthwhile. The film, released in advance of the album, was Cave's way to answer questions about the work, without enduring questions from journalists and fans about his son's death. The film, like the album, is stunning, striking, and seething with vulnerability. Cave's bleak approach to life, art, death, and aging have always been prevalent in his work, but colored with this new grief, it completely changes his paradigms, perceptions and ability to create how he once did.  Somber and raw, One More Time with Feeling is an illustration of a personal, dark journey so incredibly visceral that it is impossible to separate Cave's grief from the work of Skeleton Tree. Tracks featured tonight include "Jesus Alone," "Girl in Amber," and "Rings of Saturn."
---
That's it for this week's edition of the Friday Night Five. Be sure to tune in to Strawberry Tongue Radio at 19:00, 21:00 and 23:00 EDT to hear selected tracks from each of these bands and be sure to visit their websites for more information about their latest work and to purchase their tracks. This show will re-air on Saturday and Sunday at 7:00, 9:00, 11:00, 18:00, 20:00 & 22:00 CDT/CST. Also, be sure to listen to Strawberry Tongue Radio to hear our unique playlist featuring current and classic artists playing post punk, new wave, indie, electronic and experimental music.