Friday Night Five – July 15, 2016
This week's Friday Night Five leans heavily towards experimental sounds, the likes of which I haven't featured on the show for some time. It somehow just feels right. With the volatile state of the union in politics, race relations, economics, and extreme violence, I find myself seeking solace in uncharted territories. Does that go against the grain? Absolutely. But, no one has ever accused my evolutionary process to be on point. Let's get started.
---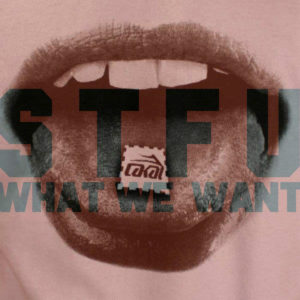 S T F U is a new project by legendary shoegaze artist Dean Garcia (Curve) and Preston Maddox (Bloody Knives.) Diving deep into a spacey, dark, and luscious electronic dreampop, they have a chill triphop vibe, shimmering synthesizers, and gauzy vocals. The resulting sound is a mesmerizing and intoxicating journey. Working across the Atlantic, Garcia recorded tracks in London, Maddox in Texas. Garcia describes their working process as very organic, naturally evolving into a space that it just felt connected. Maddox says, "being able to do what you want on your own musically, puts you in the position to always work with someone because you want to," and that "making cool music is the most important thing, and when you are working with the right people its the easiest thing to do too."  Their new album is slated for release on July 29,  which you can download on Bandcamp. Tracks featured include "Secret," "What We Want," and "Deeper."
---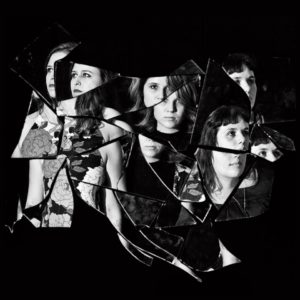 Rakta is a Brazilian trio that I have been following for sometime. Quietly releasing their music on Bandcamp, they have toured the U.S. several times in the last few years. Their influences run deep and they expose flashes of post punk, death rock, surf rock and hardcore punk in their sound. They use extensive effects are all brandished about in their work. Thick, slathered layers of distorted vocals, grinding, fuzzy bass,  and haunting synths create an ominous wall of sound. They are feminist, subversive, political, and 100% rocking. Rakta kicks ass and takes names. They are currently touring the U.S. , do not miss their live performance if you can possibly help it. You may have to Google their name and your city for the actual venue they are playing (like I did for Minneapolis). Tracks featured tonight include "Apenas Mais Um," "A Violência do Silêncio" and "Tudo que é sólido."
---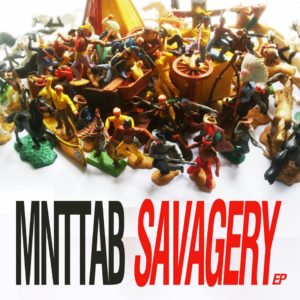 mnttaB is an electro-punk group out of Melbourne, Australia. Synth-driven and unrelenting, they describe their sound as "death disco." Layers of dystopian and brash vocals are spoken and yelled, old school dance beats lay a sturdy base, pulsing synths feel dirty, like your creepy old uncle's lecherous stares, and samples are looped into the chaotic fray bridging the gap between lo-fi madness, tortured rhythms, and high tech shininess. This is enthralling, grungy, and unabashedly neolithic synthpunk that will have you shaking your ass, drinking too much vodka, and making out with the bar back later in the alley. This is some sexy shit. Tracks featured tonight include the title track to their latest EP "Savagery," "Du-Du-Du," and "Un Siege Sur Le Blanc."
---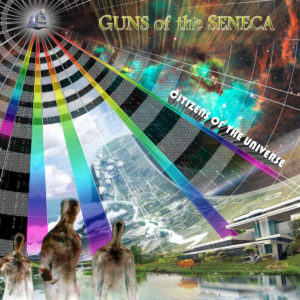 Guns of the Seneca are an experimental group out of Louisiana that combines the sounds of psychedelic freak-out, post rock, and sampled loops. With lots of dense and complex layers of guitar, drums and samples, the tracks range from energetic rhythms to flowing melancholy melodies. It's complex, it's fluid, and it explores new territories. Beginning from a place of improvisation, the band fine tunes each track with precision that only comes from having a certain kind of chemistry and dynamic energy between the players. These are really big songs that are built upon concepts and perceptions. Tracks featured include "Oneironaut," "Magnum Morte," and "Tell Them About The Frequencies (We Found)."
---
Producer Ryan Evans has created a beautiful experimental album based entirely on the sounds of the little yellow house that resides with his girlfriend in New Jersey. Recording the creaks and sighs of the floorboards, rusty door knobs, bumps on the wall, and door slams, he uses these sounds to create percussion and loop tracks. Influenced by the stripped down work of folk artists, he creates an minimalist opus to decaying domiciles. Entitled, "If These Walls Could Talk," the resulting tracks literally feature the idiosyncrasies of the home itself and oh, how those walls do talk!  Utterly charming and magical, this is album to sit back and chill out to, and love the space you are in. Check out the interview with Evans on Mishka Records website to learn more about this project. Tracks featured include "Everything was Broken," "The Golden Ratio," and "Stubborn Dreams."
---
My bonus tracks this week are from Matthew Dear, founder of the electronic label Ghostly International. He is an experimental pop musician,  DJ, and dance music producer. He straddles a number of musical genres and yet is not defined by any particular one. He is champion of modern electronic music. The tracks featured tonight include "Stab in the Backs," "Don't Go This Way," and "Crimewaves."
---
That's it for this week's edition of the Friday Night Five. Be sure to tune in to Strawberry Tongue Radio at 19:00, 21:00 and 23:00 EDT to hear selected tracks from each of these bands and be sure to visit their websites for more information about their latest work and to purchase their tracks. Also, be sure to listen to Strawberry Tongue Radio to hear our unique playlist featuring current and classic artists playing post punk, new wave, indie, electronic and experimental music.