Friday Night Five – June 24, 2016
Greetings! Summer is officially here and Strawberry Tongue is feeling the summer itch. Not in that hot, sticky, summery kind of way, but, in that, the season is changing and it's time for some new music. We're adding new and old material to the playlist this week, including the five modern artists featured in tonight's lineup along with classic tracks from Siouxsie and the Banshees, Sisters of Mercy, Ride and Bloc Party.
---
New Apostles are a band that has always taken a guerrilla approach to recording and releasing music through the cult Italian anarcho label Compact Cassette Echo. Inspired by disparate influences of electronics, surf, doom, Krautrock and postpunk they have resurfaced after a 17 year hiatus. Breaking up in 1998 after 18 years and multiple lineups, they initially emerged out of the dying punk rock scene in 1980. Key members, Phil (Kent) Pidluznyj, Andy "Duke" Whitehurst, Andy Pidluznyj have  released several new albums digitally since December 2015, the most recent from this past April. Catch New Apostles on tour this summer. Tracks featured tonight include "Drone," "(You're) My Drug of Choice," and "Blinkered."
---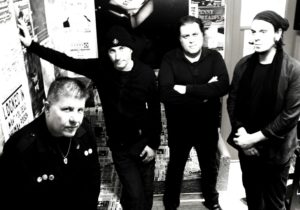 New Zero God is a postpunk influenced band that formed in 2006 by former members of The Flowers of Romance. Hailing from Athens, Greece, members Akis Nikolaidis, Mike Pougounas, Harri Stavrakas and Babis Efthymiou create a darkly tinged world with psychedelic swirling pools of sound that reflect gothic elements of darkness and light. Check out New Zero God live in 2016 and their material on bandcamp. Tracks featured include "My Reaper," "Garden of Mazes," and "Shut Up."
---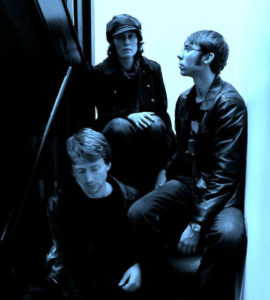 Magic Mountain is a trio based out of Nottingham consisting of James Percy (vocals/bass), Ash Smart (guitar) and Sarah Smart (flute/synth). Embracing musical styles such as postpunk, cold wave, and shoegaze, their sound is remarkably familiar and yet modern. With fuzzy guitars, diaphanous synth washes, and delicate flute harmonies, their music feels like it could be as comfortable in 1986 as it is in 2016. With delicate and skulking bass lines, soaring and swirling guitars, and gorgeous synth washes, Magic Mountain will take you on a journey you won't soon forget. Tracks featured include "Velvet," Innocence," and "Berlin."
---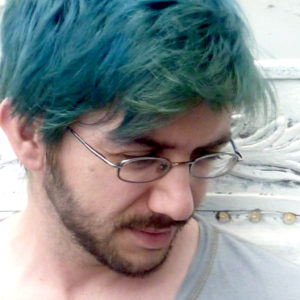 João Bispo is a Portuguese singer songwriter whose influences of Red House Painters, Pink Floyd, Slowdive and Neil Young are immediately recognizable in his latest release, "Todo este Tempo" which means "All this Time." One does not have to understand Portuguese to appreciate the austere beauty of Bispo's musical offerings. Sublime sparse guitar, somber vocals and subdued percussion are gorgeously spaced to create a cinematic and luscious soundscape. Tracks featured on our playlist tonight include "Querer-te," "Todo este Tempo," and "Temperatura ambiente."
---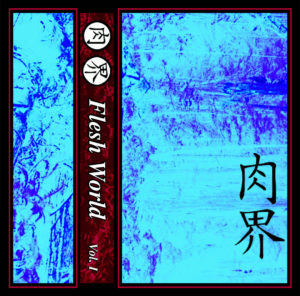 Niku No Sekai is collaborative project between M. Bailey (SCRTS/Ex-Invisible Path) and J. Rodriguez (Pomar). Their atmospheric electronic sounds, paired with thought-provoking samples creates ambient sweeping waves of experimental and minimalist washes of sound. Beautiful and trippy like delicate tone poems, this is the ultimate music to wind down this week's playlist. Check out Tracks featured include "Floating Hills," Beekeeper," and "Andromeda Strain."
---
A bonus single track tonight comes from Benji24, who sent us the demo "Sea Glass." This is a wonderful shoegaze piece that Ben wrote while living in Taipei. The shimmering guitars create beautiful waves of sound, polishing and honing the space around it.
That's it for this week's edition of the Friday Night Five. Be sure to tune in to Strawberry Tongue Radio at 19:00, 21:00 and 23:00 EDT to hear selected tracks from each of these bands and be sure to visit their websites for more information about their latest work and to purchase their tracks. Also, be sure to listen to Strawberry Tongue Radio to hear our unique playlist featuring current and classic artists playing post punk, new wave, indie, electronic and experimental music.