Friday Night Five – May 13, 2016
This week I was desperately in need of that would elevate my mood. I've got a lot on my plate and for me, it's particularly a melancholy time of year. Whenever I am in need of a spirit-lift, I almost always default to two favorites, synthpop and dreampop. With dreamy vocals, bright and shimmering synths and luscious harmonies, I can always count on these musical styles to bring me to a place where my soul can rest, revive and relish the aural feast. I'm calling this week's series – make my sad heart shimmer.
---
Liyv is a dreampop artist from Seattle who makes "sad songs for people who like bright colors." Her beguiling vocals are paired over luscious, pitter-pattering synths, a sound only equivalent to the way light is captured by gentle dewdrops trapped in a spiders web. Her sound is magical, wispy, and sensuously tranquil. At the beginning of 2016, Liyv began releasing one new song each month on Soundcloud. We are featuring three of these tracks including "Splintered Arms," "You Should Know Better" and the exquisite "Heat."
---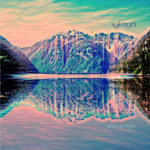 Sykoya is a London based band led by vocalist Anna Marcella. Playing an atmospheric, and ambient style of indiepop, Marcella's sweet vocals are icing on an already delectable sound. With darkly-tinged themes and a beautiful trip-hop vibe, their music is eloquent, and mesmerizing. Their new EP is being released on May 20th, which you can find on their bandcamp page.  Tracks featured include "Closer," "Strange Night," and "Wolf."
---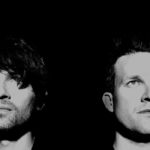 Night Drive is a Texas based duo that is inspired by cinematic sci-fi landscapes. Playing a futuristic, energetic and sleek style of  electropop that feels majestic, bold and very modern, they are ready to take you on a musical excursion you won't soon forget. Dramatic vocals are coupled with catchy-as-hell bass lines and expansive, thrill-seeking synth hooks. Hop on your spaceship and take a flight with featured tracks "After Dark," "Drones," and "Easy to Lie."
---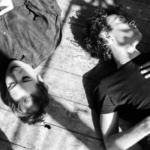 Feral Love formed by Adele Emmas and Christian Sandford, the duo spent a year in a damp, windowless basement – recording and perfecting their sound. When they finally emerged, they had developed a deliciously dusky and penchantly pop style they had been seeking. Luscious slices of synthpop are the foundation for the gorgeous vocals of Emmas. Emerging from that damp, dark place, they introduce their first dreamy, sexy and very infectious single, "Like the Wind."
---
A.R. Kane is a London duo that released their first album nearly 30 years ago.  Alex Ayuli and Rudy Tambala  combined disparate styles of music, developing their unique sound would ultimately be named "dreampop." Pioneers or the styles of shoegaze, trip hop, acid house and post-rock, they ultimately influenced a number of bands such as My Bloody Valentine, Seefeel, Dubstar, Slowdive, the list goes on and on. They released three albums over 10 years and disbanded in the mid-90's leaving a body of work that was "criminally under-recognized." In 2015, Tambala re-ignited the band without Alex, joined by by Rudy's sister Maggie, who sang on much of the early material, and keyboardist/guitarist Andy Taylor. Songs featured include their tracks "Green Hazed Daze," "Honeysuckleswallow," and "Dizzy."
---
That's it for this week's edition of the Friday Night Five. Be sure to tune in to Strawberry Tongue Radio at 19:00, 21:00 and 23:00 EDT to hear selected tracks from each of these bands and be sure to visit their websites for more information about their latest work and to purchase their tracks. Also, be sure to listen to Strawberry Tongue Radio to hear our unique playlist featuring current and classic artists playing post punk, new wave, indie, electronic and experimental music.