AKDK – Lagom (Small Pond Session)
AK/DK is a British electronic duo that shatters the structure of electronic, experimental, and dance to create a kaleidoscope of high-energy sound. They fuse guitar and heavy drum rhythms,  and pair it with their penchant for vintage and retro synths. They create melodies that are as irresistible on the turntable as it is on the dance-floor.
Multi-instrumentalists Ed Chivers and Graham Sowerby formed after meeting at an art installation in London in 2008. Originally a conceptual arts project, they combined their shared passion for the music of Raymond Scott, Add N to (X) and the weirdness of Krautrock. Their energetic live performances encourage the audience to join them on-stage, creating an improvisational DIY setting.
They recently released this video of their song "Lagom," a live studio performance at Small Pond Studio in Brighton. It perfectly captures the power, energy and sheer delight of their music.
Learn more about AK/DK at their website.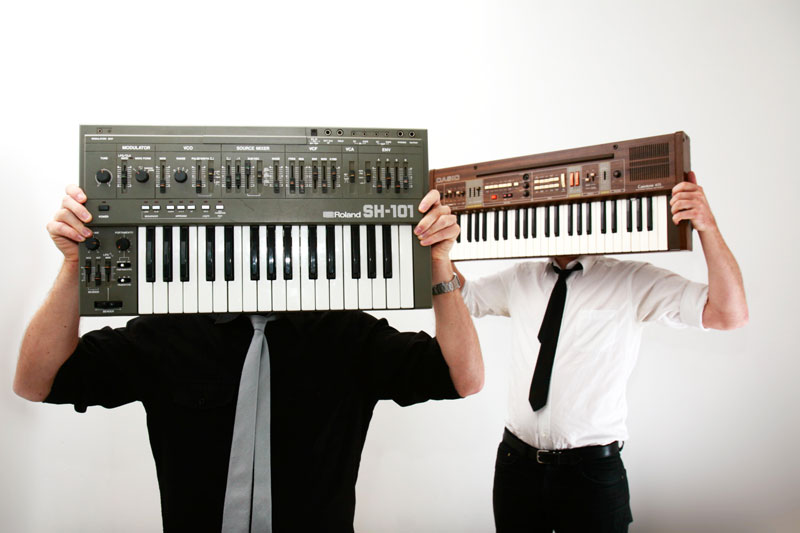 AK/DK