A Thousand Hours | Endless Grey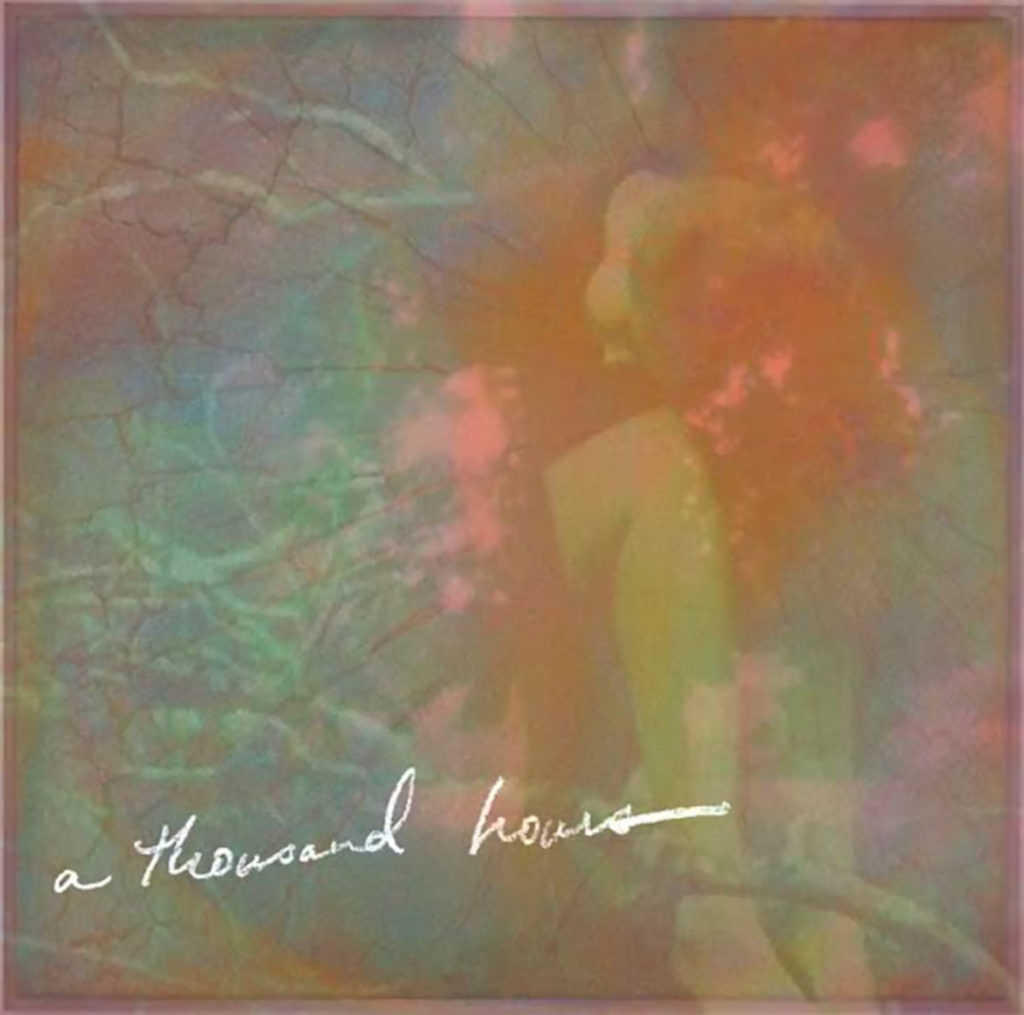 It's not everyday that I get to make an announcement like this but, Strawberry Tongue's very own Red Collier is releasing a new album on Friday, March 17th. As you know, I am biased. Biased to the point where I shudder to play certain music on the station that just rubs me, sometimes irrationally, the wrong way. (Not naming any names but, The Smiths.) So, I don't lightly promote music that I don't absolutely love.
Red's latest project, A Thousand Hours, is a labor of love and it shows through every glimmering, beautiful note. Dark and reflective, this album is stunningly gorgeous. From the somber opening title track, "Endless Grey," to the delicate vocals provided by guest Mandy Clare on "B," to the dizzying swirl of synths on the track "Rainy Days," this album unveils new facets like a precious gem. Somewhere between the opening reverb-washed acoustic guitar, to the final track "Closure," a murky, Cure/Pornography-esque drum and driving guitar instrumental track, you begin to realize you have been carried away to a atmospheric space of contemplation. In between these moments of darkness there is shimmering, bright harmonies, and sparkling synths.
A Thousand Hours is far from a one-man show. Red is accompanied by Albert Gresens (Guitar, Bass), Demi Haynes (Guitar, Bass, Vocals), and Nadi Mack (Keyboards, Vocals).  The group formed in late 2016 and quickly found their footing, forging their love of shoegaze, post-punk, dreampop, the golden era of 4AD, and electronics into an exquisite debut. Endless Grey will be released on CD. By pre-ordering the album today, you will receive two digital tracks immediately and the additional tracks the moment it's released. Make no hesitation in picking up this release for your collection, this one comes Strawberry Tongue approved.
Listen to a preview of this album by visiting A Thousand Hours Bandcamp page.