A final goodbye to our lost friends…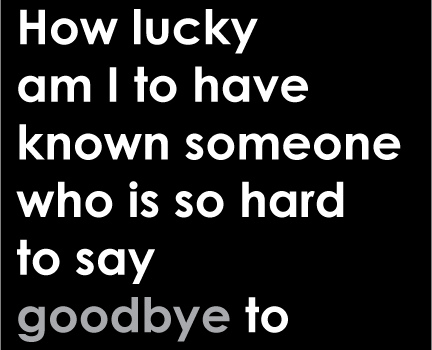 This week has been a devastating week at Strawberry Tongue. Normally, we would be featuring our Friday Night Five, but, in the aftermath of the "Ghost Ship" warehouse fire in Oakland, California, we are left to sift through the decimation of the horrible destruction. As of this writing, 36 lives were lost that night, many of them emerging electronic musicians that are the pulse of our site and station. It's been an emotionally and physically exhausting week here, so tonight's show is dedicated to the musicians and fans who were lost in that event. It's been a hard week to focus, trying to process through the massive hole that has been torn into the universe. I've tried to include one track of each artist that I could find in each of three playlists this evening. I've included a link to each of their Bandcamp or Soundcloud pages. I encourage you to listen and purchase their music to preserve their legacy. Gone, but never forgotten, these indie electronic musicians will always live in our hearts.
---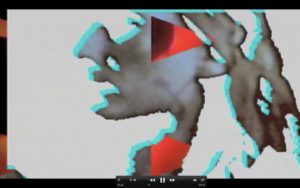 Paralycyst was the project of Micah Danemayer, originally from Massachusetts. Playing a blistering experimental electronic he focused his energy on live performance. The recordings that are available are available for streaming on his Soundcloud page and give a snippet into the energy of his performance. From his Facebook page: "Paralycyst is a musician from Oakland, CA. The uniqueness of his approach to industrial and techno music has remained a constant through several years of performance under various pseudonyms. A synthesis of years in underground basements shredding chaotic noise and pushing drum machines to the limit."
---
Cherushii was the solo project of Chelsea Faith Dolan. From her bandcamp page: "Cherushii is Chelsea Faith, an electronic musician, producer, and live performer based in San Francisco. Her passion for dance music history is evident in her work, which takes cues from Detroit techno, Chicago house, and classic rave sounds. She has been working as a live PA and producer for 10 years, using her gear savvy and innate musicianship to create lush, retro-futurist productions."
---
Ghost of Lightning was a project of Travis Blitzen (Travis Hough). As described on the Ghost of Lightning Facebook page, "Music captured in mid-flight by Travis Blitzen and set free through the help of many contributors and friends.  Ghost of Lightning seeks to create a collective experiencing of music and art in the internal and external worlds."
---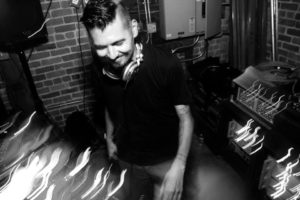 Nackt was Johnny Igaz, a disc jockey and producer that was prolific in the Oakland music scene. He was a huge supporter of artist's work and went out of his way to support them. Moreover, he was a lover of life, people and above all, love. His stage name, Nackt, translated to "naked" or "raw" in German. He was DJ'ing when the fire broke out.
---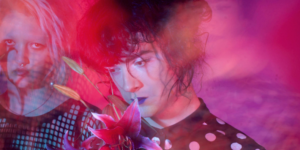 Them are Us Too was a project formed by the inimitable Cash Askew and partner Kennedy Ashlyn. Cash was one of the 36 who succumbed in the fire. From Facebook page: "We are fragile, life is futile. We make densely textural music, immersing ourselves in the creation of a visceral, resonant, physical/psychic/emotional phenomenon. We revel in futility; we become euphoric body/sound. In this pursuit we find that we can subvert, to some degree, confines of time and structured narrative, embodiment and physical space. As queer femmes, we emphasize engaging with other women/queer/trans artists, spaces and communities in our work. We do not tolerate oppressive ideologies and behaviors (including but not limited to misogyny, racism, homophobia, transphobia and ableism) at our shows or in our collaborators. Kennedy uses they/them/theirs pronouns, Cash uses they/them/theirs and she/her/hers."
---
Symbiotix Fungi is a multi-genre duo consisting of composer CJx and vocalist Nex Iuguolo (Brandon Chase Wittenauer). Nex also succumbed in last Friday's fire.   From the band's Soundcloud page: "Their first LP, "Voyage to a Remote Star" is a thematically cautionary concept album: Earth is confronting IRL industrialization & a fictional catastrophe requires exodus from our world to an unspecified exoplanet. Musically, the duo are able to flex from their first album's Orchestral Pop into varying styles, including Synthpop, Dance, Rock, Metal, Dark, and more as heard here.
---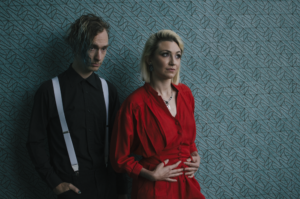 Introflirt was the project of Ben Benjamin (Ben Runnels) and Denalda Donoros aka Vafa (Nicole Siegrist), who were both lost in the fire. Ben was a treasured friend and I wrote a tribute to our friendship earlier this week. From their Facebook page, "Making social anxiety glamorous, Introflirt is a soundtrack for the insecure. As musicians and models, they're confident and suave – there's no doubt about that. But underneath the serious synth pop, classy aesthetics, and retro appeal, Introflirt is just as awkward as you. But isn't awkwardness an obstacle? No, says Introflirt. It's an advantage. The Oakland-based group's approach to creation and performance is informed by an unease with social interaction and the struggle to form a self-actualizing view of personality. Thriving on making this internal experience public, Introflirt invites listeners to embrace the freedom that being comfortable with awkwardness allows. With Introflirt, being an outsider means being an insider. And the group makes no effort to fit in to any established social circle. With their suspenders and jumpsuits, Introflirt's retro charm isn't just a passive aesthetic choice. The term "retro," as applied to synth pop, typically references the 80s. But Introflirt takes "retro" back to the 40s and 50s. Their self-described "croonwave" style is a result of founder & singer Ben Benjamin spending countless weekends in an Oakland piano bar, honing his chops with mid-century jazz standards, realizing a vintage flair and rich vocal technique rarely heard in electronic music. Apply that to dark, shifty-eyed beats and swirling synth riffs – performed by Vafa – and you get croonwave."
---
You can hear these special playlists on
Strawberry Tongue Radio
at 19:00, 21:00 and 23:00 EDT this evening, and a again on Saturday and Sunday at 1:00, 3:00, 5:00, 19:00, 21:00 and 23:00 EDT/EST.
Friday Night Five will return to its regular broadcast on December 16, 2016.